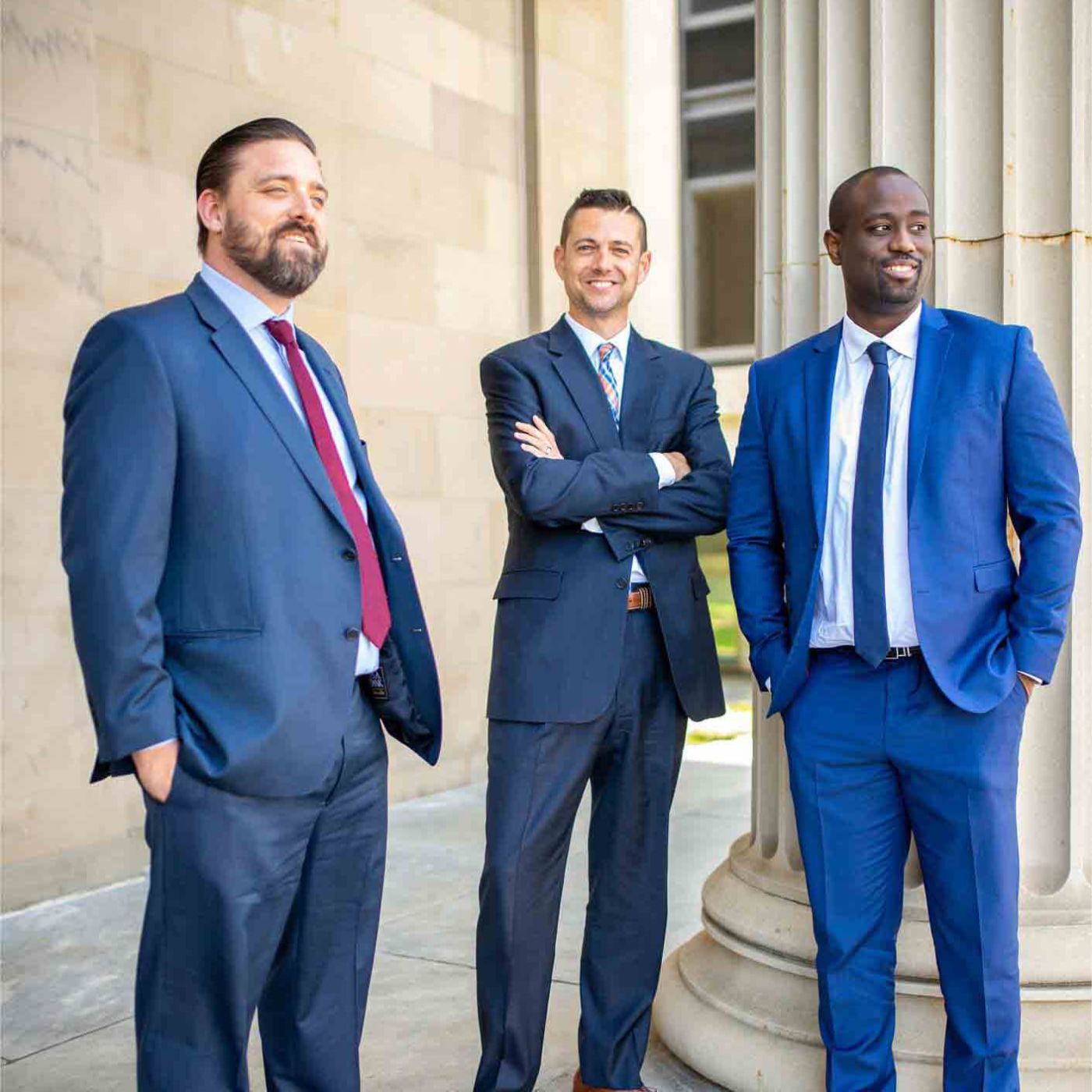 Luff Strenfel, Attorney at Law
Our team at Luff Strenfel, Attorney at Law is here to advocate for you. Not only do we work diligently for your success, but we also care about our clients on a one-to-one level. Together, Personal Injury and Criminal Defense Attorneys Jonathon Luff, David Strenfel, and Josh Tebay create an honest law firm proudly serving those in the Delaware and Montgomery counties, Philadelphia, Pennsylvania, and surrounding areas.
Our clients love us for our effective communications and personalized service. You deal with us personally as we strive to help you through the legal process. We are honest with our advice, work diligently to guide you as openly and simply as we can, and we are willing to take on complex cases such as car accidents, DUIs, and violent crimes. We are passionate about advocating for you and your families.
We Are Here to Help
Facing a legal problem is a lonely experience. It may feel like you are bearing the full weight of the stress, uncertainty, and anguish surrounding your case. At Luff Strenfel, Attorney at Law, we believe there is a better way. We pair our extensive legal experience with a commitment to client service.
Whether you are facing criminal charges, mired in a family dispute, or need help preparing a will, we can guide you to an outcome that protects your interests and your loved ones.
The Luff Strenfel Difference
Our approach is simple. We provide our clients with the attentive service and skilled representation they deserve for their legal issues. We answer our own phones (really, we do) and personally interact with our clients every step of the way. You deserve to know who your attorney is and have a personal relationship that provides you with peace of mind on the way to a favorable outcome.
Accomplished Attorneys on Your Side
Our attorneys bring extensive experience to our areas of practice. Jonathon Luff was trained at the Defender Association in Philadelphia and is a proven litigator. David Strenfel has earned a reputation for the time and energy he is willing to devote to our clients, thoroughly explaining the legal process and answering their questions.
To learn more about our attorneys, please click on one of the links below:
Get the Representation You Need Today
Do not delay in getting help with your important criminal defense, family law or estate planning issue. Call now or send us an email to schedule your consultation.